Have a Heart, Save a Heart Charity Forms New Alliances to Combat Women's Heart Disease and Announces 10th Annual Women's Heart Symposium
The charity is raising awareness through strategic initiatives throughout Los Angeles and reflects on the past decade of impact.
---
Ten years ago, Dr. Nicole Weinberg, Dr. Sarina van der Zee and Dr. Alexandra Lajoie set out on a journey to educate more women about the dangers of heart disease. Few people are aware that heart disease is the number one killer of women, accounting for nearly 33% of all deaths. What started out as a modest group of local advocates has since blossomed into a growing charitable footprint. The foundation's flagship event is the annual Women's Heart Symposium (WHS), held at the stunning Hotel Casa del Mar. The event attracts top medical practitioners and celebrities from around the country, including Dr. Richard Wright of Pacific Heart Institute and actress Jennifer Beals of Flashdance and The L Word fame. Attendees watch seminars, learn about the latest methods and technology, and even participate in a live Q&A session with medical professionals.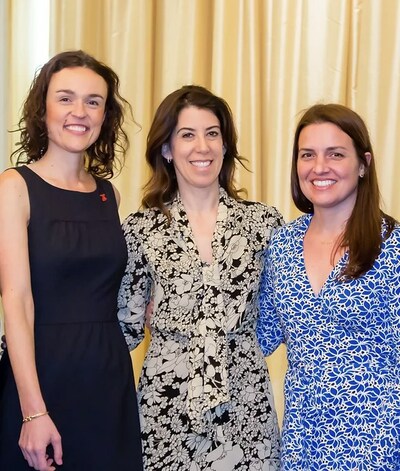 Despite challenges posed by the COVID-19 pandemic over the last few years, Have A Heart, Save A Heart (HAHSAH) hosted a hybrid experience for Symposium participants that drew record attendance. The upcoming WHS will be held on February 4th and feature keynote speaker, Dr. Dipti Itchhaporia. Guests will be welcomed in person but can live stream around the country as well.
This year, HAHSAH has made tremendous strides by partnering with like-minded charities in the Los Angeles area to introduce creative new initiatives to the public. HAHSAH recently pledged a donation to Project Angel Food. As their mission states, Project Angel Food prepares and delivers Medically Tailored Meals to feed and improve health outcomes for people impacted by serious illness, bringing comfort and hope every day. The donation was intended to target meal recipients who are living with cardiovascular and/or chronic care disease. Such seriously ill individuals require strict dietary restrictions, but often experience socioeconomic conditions that prevent them from properly managing their food intake. Fifteen hundred Medically Tailored Meals designed by registered dietitians to improve heart health were delivered to affected clients, along with educational materials that included best practices for maintaining a healthy heart. In July, HAHSAH was featured on Project Angel Food's star-studded Lead with Love 3 telethon hosted by Eric McCormack and Jessica Holmes and co-hosted by Loni Love and Alec Mapa on KTLA.
Chief Executive Officer of Project Angel Food, Richard Ayoub said, "The importance of partnering with the medical professionals is critical to our mission. We are seeing that food is medicine as our Medically Tailored Meals become a meaningful intervention in treating heart disease and reducing hospitalizations." Dr. Nicole Weinberg added, "We are thrilled to be partnering with Project Angel Food. Food is essential to the overall picture of wellness. As cardiologists, we want patients to be adequately educated on their health condition and which foods are most conducive to achieving optimal outcomes."
In addition to supporting Project Angel Food, the charity also made contributions to several other nonprofit organizations including Open Hearts Foundation, Camp del Corazon, and HeartFelt Foundation.
Tickets for the Women's Heart Symposium are available here: https://haveaheartsaveaheart.eventbrite.com/
Have a Heart, Save a Heart's mission is to raise awareness of the leading cause of death in women. Our primary goal of community education teaches participants to advocate for themselves. Anyone who can be an active participant in their healthcare, as well as their community's healthcare, will fare better in the long run. We work closely with our extensive team to utilize cutting-edge technology for our patients and make sure that women know what there is to offer. We meld core science with both behavioral and alternative techniques to best serve our community. HAHSAH hopes to engage supporters who can help share our findings and passion to better prepare and inform women across the globe.
Follow Have a Heart, Save a Heart on Instagram @haveaheartsaveaheart and on our website at www.haveaheartsaveaheart.org.
Contact: Heather Ryan
E-mail: [email protected]
Phone: 310-829-7678