Interior Designers Sarah McGarry and Rene Stremel Launch New Colorado Commercial Interiors Firm
Clic Design Studio will offer high-level expertise with a personalized, design-driven approach
---
Interior architecture and design veterans Sarah McGarry and Rene Stremel today announced the launch of Clic Design Studio, a new full-service commercial interior architecture and design studio elevating spaces in Colorado and enhancing the human experience with strategic, customized design.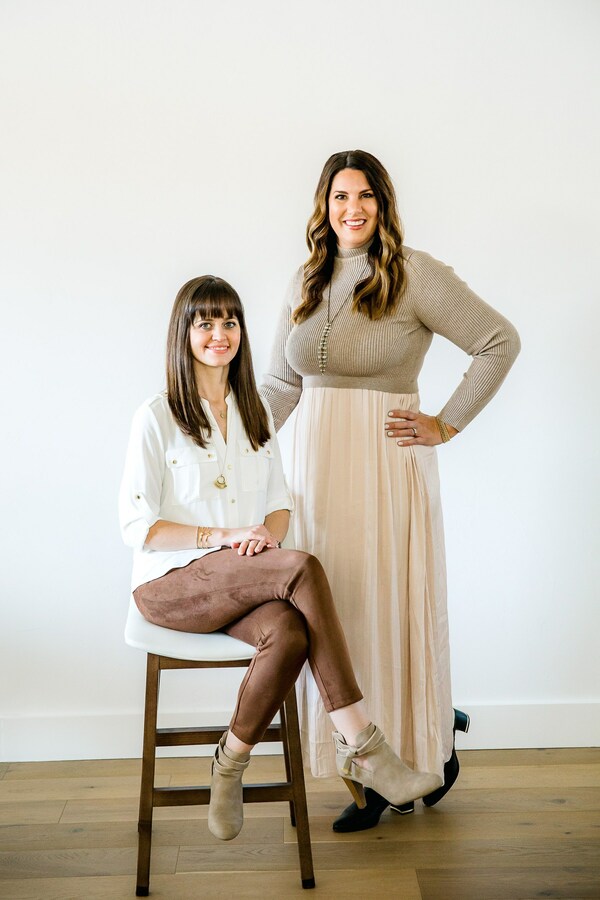 "We've had the good fortune to work together for years leading some of the biggest, most dynamic design projects here in Colorado, but we found we missed the hands-on fun of orchestrating every last detail of a design for our clients," said McGarry, co-founder and principal at Clic Design Studios. "We saw an opportunity to build a design practice where the goal was more than successful project delivery; the goal is to truly connect with and inspire people. At Clic Design Studio, we want our clients to love every minute of working with us and be excited about collaborating in the future."
Based in Denver, Clic Design Studio will serve commercial real estate clients across Colorado with a focus on tenant improvement, mixed-use and multifamily work. With over three decades of combined experience, the Clic Design Studio team has designed commercial projects ranging from large corporate headquarters to spaces for energy companies, law offices and financial and professional services firms. Co-founders McGarry and Stremel previously served as principals at Stantec, overseeing program master planning, interior design and construction administration for interior architecture projects at every scale.
"Our size and breadth of project experience in this market are real differentiators for us," said Stremel, co-founder and principal at Clic Design Studios. "Our clients get the benefit of decades of experience, along with a high-touch approach that will allow us to produce more meaningful, exciting results."
Clic Design Studio is proudly female-owned and operated. In addition to their shared time at Stantec, McGarry and Stremel are active leaders in the local design community. Both are longtime members of the Colorado Chapter of the International Interior Design Association, where each has served as Chapter President. Stremel and McGarry additionally hold NCIDQ and LEED AP certifications, and McGarry currently serves as the Director of Interior Design at the College of Architecture and Planning at CU Denver.
For more information about Clic Design Studio, please visit www.clicdesignstudio.com.
ABOUT CLIC DESIGN STUDIOS
Founded in 2022, Denver-based Clic Design Studio is a full-service interior architecture and interior design firm focused on tenant improvement, mixed-use and multifamily projects in Colorado. Drawing on the founders' more than three decades of combined experience, the firm offers the ease of working with a local partner who understands the market, along with the advantages of national experience and perspective. Visit www.clicdesignstudio.com and follow Clic Design Studio on LinkedIn for more.