Lawsuit: Irving Mom Catches Daycare Worker Harming Son on Livestream
The Button Law Firm's daycare abuse lawyers represent the family in suit against Little Dumplings Daycare
---
Nataly Radwan, a working mom in Irving, is suing Little Dumplings Daycare, claiming that the daycare harmed her 2-year-old son by using inappropriate discipline methods. Prior to filing the lawsuit, Radwan noticed her son was frequently returning from the daycare with unexplained injuries. Deciding to watch the daycare's live stream, she was horrified by what she saw, according to the suit.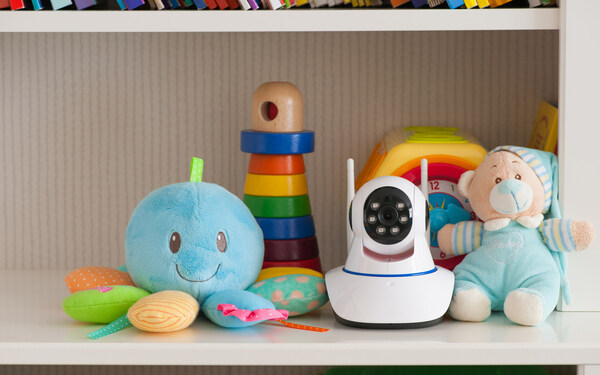 The complaint states that Radwan observed Little Dumplings Daycare workers ignore her son when he asked for food and water, pushed his head aggressively into a pillow, and grabbed the toddler by one arm to move him from a table. The suit also alleges that the facility failed to report the incident involving Radwan's son to the state, as it is required to do under the law. In fact, an investigation by the Texas Health and Human Services Commission's Child-Care Licensing Division and the Texas Department of Family and Protective Services revealed Little Dumplings Daycare's systematic disregard for the state's minimum standards for childcare.
"Cameras don't lie," says attorney Russell Button of The Button Law Firm, who represents the Radwan family. "Little Dumplings Daycare took safety shortcuts and broke childcare laws that hurt an innocent toddler."
Among the state's findings outlined in the lawsuit were violations that include: the toddler was captured crying and tucking his arm into his body after being grabbed multiple times, caregivers spoke to the toddler in a harsh and threatening manner, and the toddler was allowed to walk around with a bottle in his mouth for 20 minutes and take it with him to bedtime, a known safety hazard. According to the lawsuit, the state's investigator observed children in the daycare classroom were not being properly supervised and were running around out of control, even hitting each other, while the caregivers stood around and were disengaged from the children.
Little Dumplings Daycare was cited at least nine times by the state from October 2021 to November 2022 for failing to meet minimum childcare standards, laws, and regulations to keep kids safe, according to the complaint.
The lawsuit is filed as Nataly Radwan, Individually and as Next Friend of N.R., a minor child, vs. Little Dumplings Daycare, LLC., Cause No. CC-23-00436-D in Dallas County, Texas.
About the Button Law Firm
The Button Law Firm (https://www.buttonlawfirm.com) is a Texas-based personal injury law firm that advocates for children and their families in meaningful litigation to make local communities safer. The firm focuses on day care and child-related injuries such as abuse and neglect cases, finger injuries, toy-related injuries, and catastrophic injuries. With attorneys in Dallas, Houston, and Midland, The Button Law Firm helps families across the Lone Star State.