Gameto Expands Executive Team with the Appointment of David McCulloh, Ph.D., H.C.L.D., C.C. as Vice President of Embryology
McCulloh joins Gameto's team of former Harvard University Wyss Institute scientists as the biotech continues trials for its fertility biologic with partner clinics.
---
Gameto, a biotechnology company using cell engineering to develop therapeutics for diseases of the female reproductive system, today announced the appointment of David McCulloh, Ph.D., H.C.L.D., C.C. as Vice President of Embryology.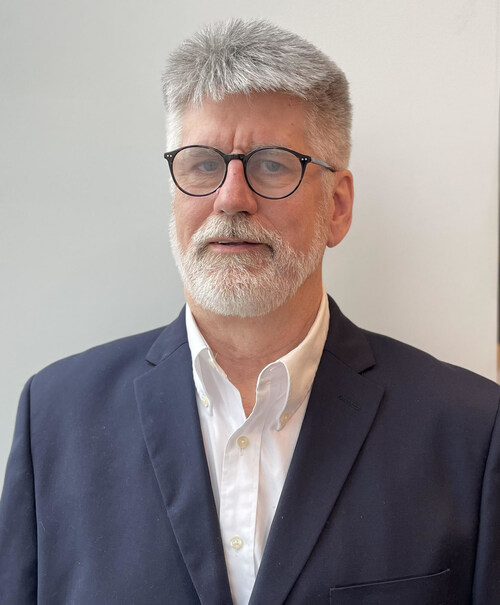 "We are thrilled to have David join our team in New York," said Dina Radenkovic, co-founder and CEO of Gameto. "He has decades of experience working in a leading fertility clinic, and his unique insights on in vitro egg maturation, from the inception of the field through today, will drive our work forward as we continue to focus on developing reproductive therapies with reduced burden on women's bodies. Initial discoveries in IVF enabled women to have autonomy over their reproduction, but the very few medications available today act by disturbing our already extremely delicate hormonal cycles and cause real suffering."
As VP of Embryology, Dr. McCulloh will facilitate Gameto's second phase of preclinical studies of their first product, Fertilo, a biologic combination given in a dish derived from ovarian supporting cells to mature and improve the quality of eggs outside the body. Current IVF procedures require hormonal injections that drive high cost of treatment and impact women's bodies by causing bloating, constipation, weight gain, mood swings, pain at injection site, abdominal discomfort, and nausea, potentially preventing them from engaging in day-to-day activities including work and sports for several weeks. By maturing eggs outside of the body, Fertilo has the potential to reduce the number of hormonal injections per cycle and the number of cycles needed to have a baby.
"Gameto's focus on developing a therapeutic that makes IVF and egg freezing shorter, safer, and more effective captivated my attention. I am also personally passionate about this product being used for young women who receive a cancer diagnosis and need to start chemotherapy urgently, leaving no time for the traditional egg freezing protocol. This therapy might allow these women to preserve fertility before starting cancer treatments that can impair fertility" said Dr. McCulloh "I've studied maturing oocytes outside the body in-depth since the creation of the assisted reproduction field and am thrilled to be working with a company so aligned with my career to improve fertility outcomes for women."
Dr. McCulloh comes to Gameto with approximately three decades directing ART Laboratories, most recently as Assistant Laboratory Director at the New York University Langone Fertility Center and Lab Director at Biogenetics Corporation and the Sperm and Embryo Bank of New York. He was the Director of Clinical Science at ReproART: Georgian-American Center for Reproductive Medicine. While at NYU, he also served as a Research Associate Professor in the Department of Obstetrics and Gynecology. He has held additional faculty positions at New Jersey Medical School, the Oregon Health Sciences University, and the University of Miami's School of Medicine. He is included as an author on over 65 articles in peer reviewed journals, including as the first author on leading clinical studies of in vitro maturation of eggs. Prior to his clinical endeavors, he was involved in basic research, investigating sperm-egg interactions using cellular electrophysiological methods in sea urchin eggs and rabbit oocytes, as well as in humans and non-human primates. He has authored 18 book chapters and presented over 50 invited lectures internationally.
Gameto is conducting preclinical studies along with partners Inception Fertility, Extend Fertility, RMA, Pozitivf, Ovation Fertility, Clinica Tambre, and Hospital Ruber Internacional, and has recently developed partnerships with fast-growing Spring Fertility and ReproART.
Based in New York and Madrid, Gameto is a biotechnology company using cell engineering to develop therapeutics for diseases of the female reproductive system. Gameto brings together an experienced scientific management team with vision and passion to develop a robust product offering that will support women throughout their reproductive journey. Gameto is led by physician-turned-entrepreneur Dina Radenkovic as CEO and serial entrepreneur and leader in the fertility space Martin Varsavsky as Chairman. For more information, go to gametogen.com or follow us on Twitter @gametogen.
Contact: [email protected]