ProgenyHealth Appoints Susan Torroella as CEO to Lead the Company During its Next Stage of Growth
Nationally recognized executive known for creating strong cultures and building successful companies will succeed Founder and previous CEO Ellen Stang, MD who transitions to a new strategic advisory role and will serve as Executive Chairwoman of the Board.
---
ProgenyHealth, LLC, a leading, tech-enabled women's healthcare company dedicated to Maternity and NICU Care Management, has announced the hiring of Susan Torroella as the company's new Chief Executive Officer. Ms. Torroella was chosen for the role by Dr. Ellen Stang, who founded the company and has served as CEO since its creation in 2003, and members of Progeny's Board of Managers. Dr. Stang will now serve as Executive Chairwoman in a strategic advisory role, as well as focusing her time on building a new ProgenyHealth Foundation.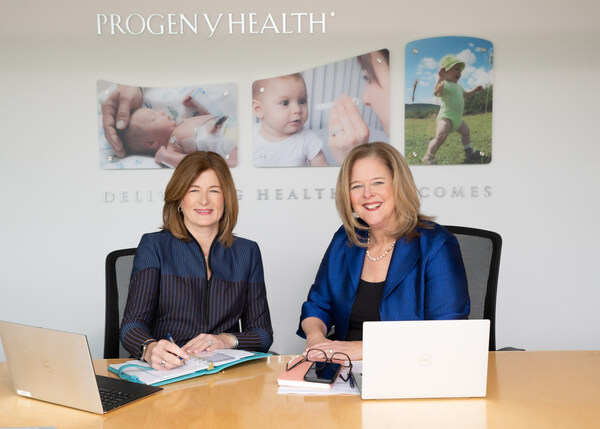 Ms. Torroella, who most recently served as President and CEO of ArmadaHealth, is known as an exceptionally strong leader with global experience across the healthcare spectrum. She is widely recognized for her leadership, operational scalability, and strong product marketing background.
As a dynamic, results-driven healthcare executive, Ms. Torroella has led strategic organizations beyond ArmadaHealth, including FrontierMEDEX (acquired by United Healthcare Global), Wellness Corporate Solutions (acquired by LabCorp) and Columbia MedCom Group. With prior C-Suite level experience as a CEO, COO and President, she is well-positioned to drive further success for ProgenyHealth. Throughout her career, she has received numerous awards including being recognized as a "Best Boss" from Fortune Small Business magazine and being named a finalist for the Ernst & Young Entrepreneur of the Year award.
"I began my career working on maternal and infant programs in the international public sector.  To come full circle and now lead ProgenyHealth, a leading national tech-enabled women's healthcare company in Maternity and NICU Care Management, is thrilling. Over my career, I have focused largely on helping companies operationalize and ladder up to their next level of growth," said Torroella. "With the value and impact ProgenyHealth is delivering, the company is on the cusp of a new phase of exponential growth. I look forward to furthering the mission that Dr. Stang first envisioned over two decades ago."
Ms. Torroella joins ProgenyHealth as Dr. Stang seeks to begin the next phase of her career, which will include focusing on the development of a new non-profit foundation for ProgenyHealth. This opportunity has been a goal of Dr. Stang's for many years as she seeks to further support the unmet needs of women, infants and their families across our country.
"From ProgenyHealth's earliest moments, I sought to create a company that would make healthcare less fragmented, more equitable, and one which would approach healthcare much more holistically," said Dr. Stang. "It has been an absolute honor to serve as the Founder and CEO of ProgenyHealth over the last 20 years. I have been privileged to work with our exceptional internal teams at Progeny, as well as our many dedicated clients and their leadership teams, to advance maternal and infant health outcomes throughout the United States. I am thrilled to have Susan now leading our team and look forward to supporting her as she guides ProgenyHealth through its next chapter of growth and impact."
Arneek Multani, ProgenyHealth Board Member and Managing Partner of Sunstone Partners, stated, "I want to acknowledge Dr. Ellen Stang for her remarkable vision and success since founding ProgenyHealth and thank her for paving the way for Susan Torroella to now take the company to its next stage of growth. Susan's significant experience scaling companies and building teams speaks for itself and we are so excited to have someone as talented as Susan joining the ProgenyHealth team. We look forward to supporting her success as she leads ProgenyHealth into 2023 and beyond."
ProgenyHealth is a leading national, tech-enabled women's healthcare company dedicated to Maternity and NICU Care Management. We serve women, infants and families through the milestones of maternal care — from conception and pregnancy to postpartum and parenting, with special expertise in managing premature and complex births and resulting NICU admissions. Our industry-leading intelligent platform, Baby Trax™, integrates utilization management and case management, while driving payment validation & assurance activities based on clinical data. With nearly 20 years of experience, our board-certified physicians, nurses, social workers and others collaborate with providers to improve health outcomes, enhance the member and provider experience, and reduce costs for all payer groups including commercial health plans, Medicaid payers and large employers.
For more information, visit www.progenyhealth.com
Sunstone Partners is a growth-oriented private equity firm that makes majority and minority investments in technology-enabled services and software businesses. Founded in 2015, the firm has over $1.7 billion committed to its three funds. Sunstone Partners has been recognized on Inc. Magazine's "Founder-Friendly Investors" list in 2020, 2021 and 2022.
For more information, visit http://www.sunstonepartners.com/