Save the Storks Builds Unprecedented Number of Lifesaving Mobile Medical Units in 2022, Will Deliver Its 90th Stork Bus in February
Fueled by its mission to create a story of hope and empowerment for every woman in an unplanned pregnancy, Save the…
---
Fueled by its mission to create a story of hope and empowerment for every woman in an unplanned pregnancy, Save the Storks continues to serve women in innovative and lifegiving ways through the design and building of state-of-the-art mobile medical units called Stork Buses. Last year, Save the Storks built an unprecedented 28 Stork Buses for its partner pregnancy centers—its highest yearly number to date and more than any other non-profit organization in 2022. The Stork Buses provide quality healthcare to women wherever they are, offering free pregnancy tests, ultrasounds and STI testing.
"The demand for Stork Buses is greater than ever from organizations across the U.S. in the fight for life,"said Ferraro.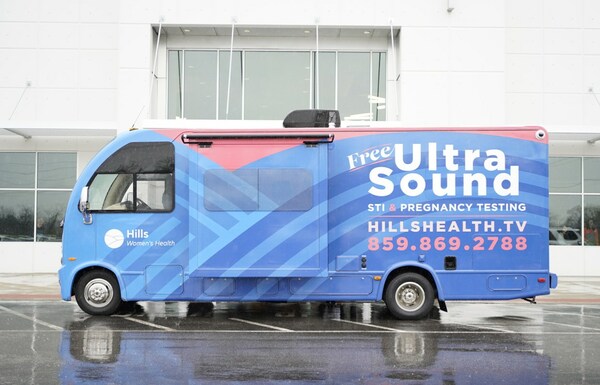 Over the past decade, Save the Storks has built and delivered 89 Stork Buses to partners across the country, and in February the organization will deliver its 90th bus to the Bridge Women's Center in Old Bridge, New Jersey. Stork Buses are currently on the road in 30 states and 81 cities and counting, with plans to expand to three new states this year. Five new Stork Buses are in production for 2023, and the organization expects to reach 100 Stork Buses built by mid-2023. Save the Storks' longer-term goal was to have 400 Stork Buses in all 50 states by 2031. However, in light of the recent announcement that Walgreens, CVS and Rite Aid plan to offer the abortion pill, thus turning 20,000 pharmacies into abortion clinics, Save the Storks shared during the week of March for Life in Washington, D.C., that the organization will expedite and increase their goal to produce and deliver as many mobile medical units as possible, with an ultimate goal of 1,000 Stork Bus units built. Donations for this capital campaign can be made online at SavetheStorks.com.
The Stork Bus program experienced exponential growth in 2022, with Save the Storks building one-third of all their buses in a single year. More than one million dollars was awarded in Stork Bus grants to pro-mom women's clinics and churches. Last year, Stork Buses were delivered to five new states—South Carolina, Alaska, Vermont, Kentucky, and Ohio—as well as to a number of states already operating Stork Buses.
Save the Storks is one of a select group of core pro-life ministries that make up the collective Stand for Life. The national non-profit will also have a team at the 50th March for Life in Washington, D.C. In 2022, March for Life showed Save the Storks' Shelter of Love video at its rally and gala showing how Stork Buses serve women and save lives. The Shelter of Love video received a standing ovation at the Rose Dinner, inspiring more than 1,000 guests.